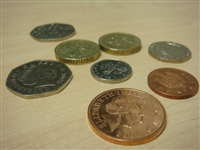 This week's guest blog post is by Gemma Lovell. She explores the best banking options in the UK for international students.
Regarded worldwide as offering high educational standards and excellent research facilities, it is hardly surprising that so many international students choose to come to the UK. According to the largest survey assessing international student satisfaction, The International Student Barometer, UK universities are also attractive because they are welcoming. Yet adapting to life in a new country is also about day-to-day necessities such as money, transport and accommodation. For many students managing finance is of particular concern. Finding the right bank to look after your money while you study can be a challenge, so it is important to consider which banks offer the best deals to international students.
Banking basics
Most UK banks will be happy to open accounts for international students whilst they are resident in the UK, but the products they offer may be quite different. A number of banks steer international students in the direction of a deposit account rather than a current account. It is important to understand the difference between these two types of account as deposit accounts often come without a credit card or chequebook so can cause difficulty when it comes to things like paying bills. This is particularly relevant to students who pay their student fees in instalments by direct debit. A better option is a current account. Even basic current accounts generally offer tools such as cash withdrawals and online and telephone banking to help with effective money management. Additional features may also be available once the account has been operated successfully for a period of time.
Here are some current account options for international students at three of the high street (main) banks found in the UK:
• Santander: The International Student Current Account offered by Santander offers a full range of services including a visa debit card, cash withdrawals, bill payments and direct debits/standing orders. Customers can use their account to transfer money online and are given one free deposit of a foreign cheque each month. There is a monthly fee of £5 but the account does offer an interest rate of 3.00%AER/2.96% gross (variable) on account balances of up to £500. Banking transactions can be completed online, mobile (via the app) and on the telephone. Free text and email alerts are also available to customers.
• Barclays: The biggest difference with the Barclays International Students Account is that it provides free banking to overseas students with no monthly fees. Full online, mobile and telephone banking is still available as is protection from online debit card fraud. Free text alerts also help with money management and a contactless debit card can speed up and simplify the making of payments. Customers are required to pay in their main source of funding and must be studying in the UK for a minimum of twelve months.
• NatWest: The NatWest account available to international students is almost the same as that available to UK students, thereby recognising that for the most part their needs are the same. As long as customers are completing a full-time undergraduate or post-graduate course and are aged 17 or over they can access a wide range of services including a visa debit card, online and mobile banking, cash withdrawals of up to £300 per day and access to standing orders and direct debits. International students (unlike UK students) cannot use the account to apply for an overdraft but otherwise the account features are just the same. There are no recurrent fees and new customers get a free 'tastecard' membership entitling them to 2 for 1 meals and other reductions at thousands of UK restaurants.
Opening a bank account will usually involve visiting the local branch of the bank in question. They will require a range of documentation including personal identification (passport and student visa or national photo ID card as appropriate) and a letter from the university confirming study details. These requirements protect both customers and the banks from possible identity fraud and financial crime. Legally, banks are required to carry out these checks regardless of where the customer comes from. It can take time to set up a UK account so it is important that you set up an account as soon as possible to store your money safely.
If you have a question related to academic life and study in the UK and you can't find the answer in the Prepare for Success learning resources, write it on the Question Wall and we will try to answer it here in the blog next time.
Posted By :
Prepare for Success