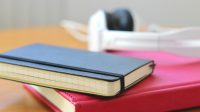 This month's guest blogpost is provided by Daniel Sefton, a writer for The Student Housing Company:
The UK is home to outstanding academic institutions. As a result, students come from far and wide to get a taste of UK student life. There is a very particular culture around being a student in the UK, and for international students who are not used to the way that higher education works here, it can be a difficult task to settle into proper learning habits.
You might be a fluent English speaker or you might not be. Either way, lectures and seminars are fast-paced learning environments where you have to keep up with what the tutor is telling you, and you have to take your learning into your own hands.
Follow these tips to take control of your learning…
Ask Plenty of Questions
Your tutors are there to make sure that every student understands the concepts that they are learning about. Unless you are taking a specialist course, it is likely that the tutors will be teaching the content to many other students; because of this, the tutors will cover topics quickly and will expect you to absorb the information just as quickly.
Nonetheless, the tutors are still dedicated to helping you pass your degree, and are there to answer any questions you have. If there is something that you don't understand, ask questions until you have a clear understanding of the topic. Tutors will often have set office hours where you can go and see them to discuss any issues or gaps in your knowledge – make use of this time.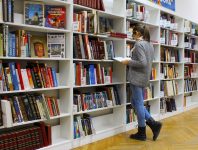 Read Ahead
Either before you start your course or on your first day, your tutors will give you a list of textbooks that you should go out and buy (and, of course, read). They recommend this reading because it will enrich your knowledge of the course content and it will help you gain a better understanding of the topics that you study. After your opening lectures, head to the library and borrow these textbooks, because they will become useful resources for you.
Reading the relevant sections ahead of lectures will give you an advanced understanding of the points being taught, and will therefore help you to follow what the tutor is saying more clearly than you would without prior knowledge.
Study Together
UK universities accept applications from thousands of international students each year, so when it comes to studying your course, you won't be alone. There will be other students in the same situation as you, and you are in a great position to help each other out.
University libraries have group-study rooms that you can book at particular times of the day. If you and your friends allocate time once per week to get together and discuss the lectures from the week before, you will find that you can fill the gaps in each other's knowledge.
Use Study Apps
Technology has changed the way that international students learn new information. Laptops and smartphones now have a lot of useful software and apps to help you understand what your lecturer is telling you. Here are our favourites:
Voice Notes: Sometimes lecturers can talk through topics quickly, making it a little bit difficult to keep up. Recording the lecture on your smartphone means that you can revisit the lecture at a later date and listen to it at your own pace. Available from Apple and Google Play.
Google Translate: If your lecturer uses a word that you don't understand, you can write it (or speak it) into the Google Translate app and it will translate the word to a language that you understand. Available from Apple and Google Play.
Duolingo: When you're tired of using Google Translate, you can use this app to teach yourself how to speak English as a second language. It breaks the language elements down into easy-to-follow steps so that it's not too overwhelming. Available from the Duolingo website.
Enjoy!
During your time at university, you'll be meeting new people, experiencing a new culture, and learning new things every day, so make sure that you take the time to appreciate it while it lasts. It's hard work, but it will pay off in the end!
If you have a question related to academic life and study in the UK and you can't find the answer in the Prepare for Success learning resources, write it on the Question Wall and we will try to answer it here in the blog next time.
Posted By :
Prepare for Success