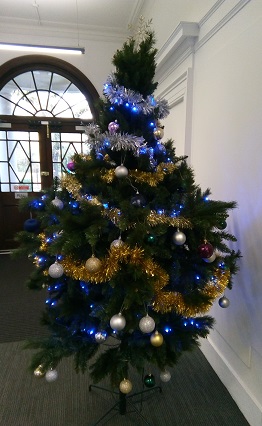 This month's blog post is from Andrew Davey, Project Manager for Prepare for Success and Products Manager for eLanguages, the University of Southampton team behind this website. It is in response to a student question, 'What can I do in the holidays?'
The Christmas break can be a lonely time for international students who are spending time in the UK away from their families. However, this doesn't have to be the case! There are often plenty of activities to get involved with, and here are some you might like to try:
Go to a Christmas market
The UK has hundreds (or possibly even thousands) of Christmas markets and fairs. These range from the larger city-based markets we featured on our blog in 2016 through to smaller town or village fairs. Some markets even continue into the new year!
Go to a carol concert or Christmas church service
Carol services are a traditional Christmas celebration in the UK where many people get together, often in a church or cathedral, to sing well-known Christmas songs, known as Christmas carols. These are a great way to enjoy music with plenty of other people – it's a good idea to arrive early! You can also attend a church service on Christmas Day (times are usually on local websites or outside churches) to find out more about Christmas. If you'd like to stay with a British family or enjoy a traditional Christmas meal, you can also look on the Friends International website to find out more information about this.
Meet up with friends
If you have friends staying in the UK over Christmas, why not meet up with them? There are likely to be other students staying at University or college over the break and they are likely to want some company as well. You could even hold a Christmas party!
Work on your course
Many courses have exams and coursework deadlines in January – so the Christmas break can be a great time to get a head-start preparing for these. Do make sure you get enough rest as well!
However you choose to spend the break, Merry Christmas and a Happy New Year from the Prepare for Success team!
Posted By :
Prepare for Success