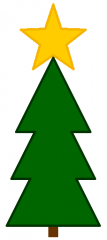 As you may have seen, Prepare for Success is no longer being updated. We wanted to give the project a proper send-off with a final blog post!
We've had over 2.6 million visits from 236 countries and territories since the site was launched. The site will be staying live but will be archived, so no further updates will be made and the Question Wall is no longer being used.
We'd like to thank UKCISA for supporting the site over the past 12 years, and we'd also like to thank everyone who has used, recommended and promoted the site since we first went live in July 2008.
If you would like to find out more about the resources we create, please take a look at the eLanguages website, or email us at elang1@soton.ac.uk.
In the meantime, Merry Christmas and goodbye from us!
Andrew and the eLanguages team
Posted By :
Prepare for Success