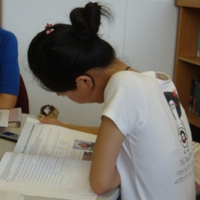 This week's blogpost concerns the reading part of your course. A challenge for many international students is managing the amount of reading that is required, particularly on postgraduate courses. Reading lists given to you by the lecturers on your course may include many different kinds of literature in your subject area. As well as books and journal articles (often available to borrow or read through your university or college library), the list may include online journal articles and source material. You may also sometimes still be required to buy one or two texts for your course. The amount of reading on a list may seem daunting but, in most cases, you will not be expected to read everything on the reading list, but to choose selectively according to your interests and course tasks and assignments. To guide you further in selecting what to read, your lecturers may divide reading lists into key (or essential) reading and further (or additional) reading.
Once you have selected what you need to read, it's a good idea to set aside regular time each week to do the reading, making clear notes that include the source details as you do so. These will be invaluable later when you come to revise for exams or write your course assignments. There are different ways to read according to your purpose. These are sometimes referred to as skimming (to get the main ideas in a text); scanning (for specific information); close reading (of complex ideas and content requiring a thorough understanding). Reading at speed is also a useful reading skill to practise. This skill involves keeping a good level of comprehension at the same time.
For practice activities that will help you learn how to manage the reading on your course, you may find this resource helpful: Reading for your course
To practise two useful reading skills for postgraduate study, look at these resources:
Skim reading for gist
Scanning for specific information
If you have a question related to academic life and study in the UK and you can't find the answer in the Prepare for Success learning resources, write it on the Question Wall and we will try to answer it here in the blog next time.
Posted By :
Prepare for Success