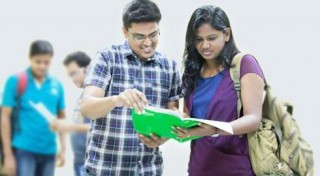 This month's guest blog post offers guidance to Indian students applying to study in the UK and is provided by Sophia Harris from Stunited:
Indian students who are planning to pursue studies in higher education in the UK often face a dilemma in terms of choosing the right course to suit their educational background and meeting entry requirements for the UK. Typical courses that attract Indian students include science, engineering, art and design, law, finance and business management, and help in choosing the most suitable course can be found on the British Council India Education website. The UCAS website also helps with the process of finding courses that match your profile. Most universities provide details of specific courses on their official websites, and students can also request a prospectus from them. Some local British Council offices may also be able to provide a copy of a prospectus, as well as more general information about studying in the UK.
Prospective students should try to estimate the cost of studying and living in the UK before they come. They should take into account accommodation costs (e.g. halls of residence) as well as fees for the course that they intend to study. In order to get a comprehensive idea regarding accommodation facilities, choice of course, availability of scholarships etc, students can register to use the Stunited (Students United) website. Some universities offer a guarantee of housing to international students for at least one year of study, while a few of them extend this to the full period of studies. Students must identify whether or not they qualify for such guaranteed housing from the university.
When planning to study in the UK, students must ensure they have sufficient money to pay for course fees and living costs. For the necessary financial planning, students can visit the UKCISA website to find out more about course fees, living costs and financial support. The International Student Calculator is also a useful site for this.
Students should gather enough information about the specific institution or university where they are planning to study. It is essential to know whether a student visa, i.e. UK immigration permission, will be granted for study. Before making an application for this visa it is important to check whether the chosen university is listed in the Register of Tier 4 Sponsors. Any application to an unlisted institution will be refused. Students are advised to check the university website for its policy on refund of deposits and fees in case of an immigration application being refused; the university course not running or the university losing its Tier 4 Sponsor status.
Students should note that they must not make any payment until they are clear regarding the university's policy on refunds, and complaints handling. If a student is interested in an undergraduate degree course at a UK university, it is advisable to apply through the central admission system known as Universities and Colleges Admissions Service (UCAS). This website provides the necessary information for international students who wish to apply online.
If an Indian student wishes to travel to Europe whilst studying in the UK, he/she will have to apply to the Schengen Visa Scheme before travelling. This provides a permit to travel in countries belonging to the European Economic Area (EEA) and/or between countries with the use of only one visa.
If you have a question related to academic life and study in the UK and you can't find the answer in the Prepare for Success learning resources, write it on the Question Wall and we will try to answer it here in the blog next time.
Posted By :
Prepare for Success