Our latest guest blog post describes the benefits of joining your university's outdoor activity clubs, and is provided by Maria Mangion from outdoor clothing and equipment specialist Trespass:
After you've successfully converted your dream of studying abroad in the UK to a tangible reality, it's time to think of what's next. While your studies will be enough to keep you on your toes with a new culture, systems of learning and knowledge to digest, you'll soon settle into the gentle uphill curve of university life. And what better way to glide over the hurdles with flying colours than supplementing this intellectual journey with a parallel, physically active one?
As you integrate into the British tertiary education lifestyle, you'll notice that extracurricular activities play an important role in the university establishment. Most universities have clubs or societies dedicated to outdoor activities. In spite of the gloomy weather testing our limitlessness all year round, we have a healthy outdoors culture reflected on campuses nationwide. Students, alumni and sometimes even staff form clusters of enthusiasts who organise events throughout the year, from outdoor expeditions and weekend getaways to social gatherings at the pub.
A little research will help you discover whether your institution currently has one of these clubs, or you can speak to student advisors if you'd like to dig deeper. Don't let the calendar pages turn until you register; utilise your new university's resources and inform yourself as early as possible as most clubs have introductory meetings towards the beginning of the academic year.
From the fun, 'Munro-bagging' spirit of the Dundee University Rucksack Club to the nurturing, socially eventful environment of the Sheffield Hallam University Climbing Club, there are plenty of benefits to joining such a club, and we're going to delve into each.
Stay Fit and Active
The most obvious of these benefits – and the effects of which you'll start feeling immediately – is staying fit and active throughout your studies. Physical activity not only elevates your fitness levels and keeps you energised, healthy and strong, it also boosts brain function and regulates your mood so you're able to perform better in class – a win-win decision.
The advantage here is that you don't need to plan or schedule your workouts, or train alone. Motivation is included in the mix as you're given dates and times to stick to on a regular basis, and being a part of the club will encourage you to participate more conscientiously than if you were to attempt to take up an outdoor activity by yourself.
In addition to the excellent short-term benefits, you'll be whipping yourself into shape in a collectively supportive atmosphere and setting a great precedent for keeping fit throughout your adult life.
Gain Bonus Credit on your Degree
Joining a club can pay back dividends in terms of your final graduating certificate. Some institutions formally recognise involvement in their clubs or societies by adding bonus 'points' or 'credits' to your degree at the end of your studies, which feature on your transcript.
Even if your university does not maintain this practice, your commitment to outdoor activities will be regarded favourably by prospective employers. You'll be delighted to include this extracurricular leap of action in your CV as proof of your achievements at university. Having that extra edge over the sea of post-graduation jobseekers will help you to stand out and ultimately be rewarded for not simply doing the bare minimum to get by, as most do. Think of it as an extra accomplishment badge for your future!
Socialise and Make New Friends
This new era can be daunting; with loads to learn and a big move to a foreign country to top it off, the first phase of university life might prove socially challenging. As a student, you'll find that there is a focus on individual learning and development and solitary research, meaning socialising and making new friends can become a struggle – especially if you're not a natural extrovert.
Sports is an endeavour that has brought people together since the dawn of history, and it's easier to meet new people and bond over a common interest in the organised setting of a club. Spending a day climbing cliffs or trekking in the hills gives you ample time to get to know the club members organically. The exciting backdrops will be a stimulant to your interactions and are the perfect grounds for the forging of long friendships.
Get Outdoors and Explore the Area
A fabulous way to familiarise yourself with the area where your university is and explore the city or town's environs is through a club. You'll be diving into exploits featuring your immediate surroundings and learning about the place you'll be calling home.
Most clubs organise activities within their location and peruse the land closest to campus, so you can embark on enjoyable outdoor adventures while absorbing everything about your new base. Being outdoors is healthy for mind, body and spirit, and is the most beneficial way of kicking study stress to the curb. The wonders of the wilderness are the cherry on the cake.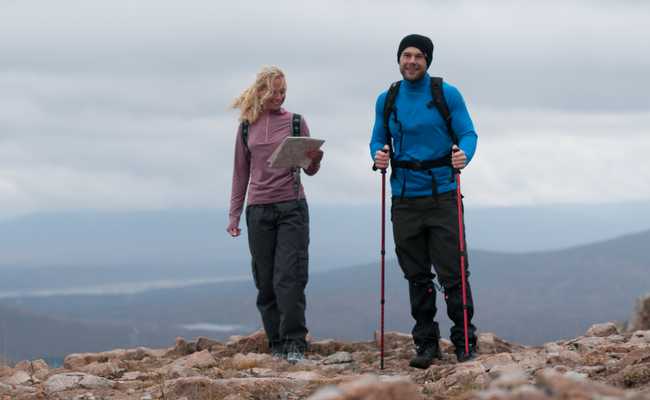 Learn New Skills
Of course, every outdoor activity is in itself a specialised sport, and especially if you're a beginner, you'll be acquiring many useful and interesting skills to serve you for a lifetime. Most clubs will have highly experienced members who can give you training and first-hand advice for free while you improve at your own pace.
Whether it's mountaineering using crampons and ice axes or hiking across long distances with backpacks and walking boots on to tackle diverse terrain, you'll be gaining unique transferable skills that can be adopted for a variety of applications.
Make Lifetime Memories
Finally, it's important to remember that your time at university is a very special period in your life that will come to pass too quickly in most cases, so it's wise to make the most out of it. The memories you will form through pursuing outdoor activities through a university club will stay with you for life, and with so many landscapes and challenges conquered, you'll be a richer student and human being at the end.
If you have a question related to academic life and study in the UK and you can't find the answer in the Prepare for Success learning resources, write it on the Question Wall and we will try to answer it here in the blog next time.
Posted By :
Prepare for Success